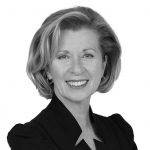 Dr. Jane Renehan (Ireland) Chair
01—Dental Materials and Medical Devices
This new Working Group emerged from the combined Working Group Amalgam (Chair Dr. Susie Sanderson, UK) and other Restorative Materials and Working Group Medical Devices (Chair Dr. Edoardo Cavallè, Italy). 
The mandate was approved by CED delegates at the 2018 May General Meeting in Tallinn. 
The WG focused on advancing the CED work on the implementation of the Mercury Regulation, the Medical Devices Regulation and the reverse of the ban on tooth whitening in persons under 18 in the EU. 
The WG drafted the CED CAD/CAM Statement highlighting the right of dentists to not be defined manufacturers under the Medical Devices Regulation. 
The WG will look into an emerging issue concerning the classification of nanomaterials under the Medical Devices Regulation.