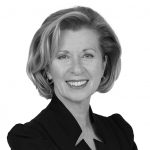 Dr. Jane Renehan (Ireland) Chair
01—Dental Materials and Medical Devices
In the course of 2020, the Working Group updated its mandate and continued its activity on relevant issues related to medical devices and dental materials. 
The Working Group was invested in the topic of dental amalgam, similarly to previous years. A subgroup dedicated to dental amalgam participated in the European Commission's Final stakeholder workshop: Assessment of the feasibility of phasing-out dental amalgam. Following the publication of the final report on the Feasibility of Phasing-out Dental Amalgam by the Deloitte consultancy, as well as a report by the European Commission, the Working Group replied to both reports.
The members prepared a CED position on dental implants, recommending the implant card as a best practice.
On the matter of cobalt, the Working Group has been reaching out to external stakeholders and has gathered scientific evidence internally to continue exploring the topic. 
Other topics of interest were endocrine disrupters and particularly, the Chemical Strategy for Sustainability, titanium dioxide and phthalates.