Dr. Henk Donker
(Netherlands) Chair - until November 2022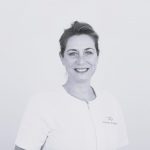 Dr. Alessandra Rossi
(ANDI, Italy) Chair - from November 2022
04—Working Group Oral Health
This year the Working Group continued to focus on its core activity topics. On antimicrobial resistance, we stayed involved in the AMR Stakeholder Network Group, as well as submitted our application for membership as a stakeholder within the European Commission AMR One Health Network. Moreover, we replied to several related consultations published by the Commission, such as the AMR Future Proofing Plan and the study on barriers in AMR policies. The CED participated again in the European Antimicrobial Awareness week in November coordinated by the European Centre for Disease Prevention and Control (ECDC).
At the beginning of the year, we published a press release encouraging COVID-19 vaccination. In collaboration with the Coalition for Vaccination and the IMMUNION project, the CED organised a webinar tailored for dentists and dental students on vaccination and continued to deliver expertise and endorse initiatives and documents of the Coalition. We also supported European campaigns on vaccination against COVID-19 and influenza and replied to the call for evidence on vaccination against Human Papilloma Virus (HPV) and Hepatitis B.
In 2022 the collaboration with the European Medicines Agency (EMA) was also a priority and we took part in several eligible organisations' meetings, the EMA annual meeting and trainings and welcomed Ivana Silva, the EMA representative, to our November General meeting
in Brussels. The Working Group was very active to engage in the multiple European initiatives on health and replied to many consultations relevant to oral health, such as the European EU4HEALTH programme, global health, nutrient profiles and labelling. Finally, the Working Group welcomed a new Chair in November and will reassess its priorities for the following years.