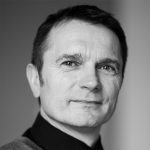 Dr. Freddie Sloth-Lisbjerg (Denmark) Chair
02—Task Force Internal Market
In 2021, the Board Task Force Internal Market worked on the topic of dental tourism, and specifically issues of liability, continuity of care, aggressive advertising. The work on this topic resulted in the CED Statement on dental tourism and cross-border healthcare.
Other topics of focus were new workforce challenges, the Proportionality Test Directive, partial access, as well as corporate dentistry. The Board Task Force also explored the European Commission's Proposal for a Regulation on European Production and Preservation Orders for electronic evidence in criminal matters, in relation to provisions that may lead to violations of professional secrecy and medical confidentiality.
In 2022, the Board Task Force Internal Market will work on the topic of workforce challenges, as well as on corporate dentistry, taking into account recent changes and newly emerging issues in this field.